History
Serving Northern Marin Since 1948
Beginnings
The District was formed in April of 1948 following voter approval under the State law known as the County Water District Law. Prior to 1948, water service to the Novato area was provided by the Novato Water Company, a privately-owned public utility, operated for many years by the Cain family. In 1947, as Novato began to change and grow from a small agricultural community, Al Tresch acquired the water system. With about 500 customers the Novato Water Company began to experience serious water supply problems, since its existing wells were not producing sufficient high-quality water to meet its customers' needs.
In the fall of 1947, with the specter of limited water supply looming, the town leaders invited Marin Municipal Water District to a meeting to request that it extend its transmission line serving Hamilton Field to also serve the community of Novato. Marin Municipal turned down the request. A committee was then formed to advance the idea of purchasing the Novato Water Company, developing a new source of water supply, and to upgrade and expand the system to meet the needs of the growing Novato community. The District was originally named North Marin County Water District. (In 1984, the word "County" was dropped from the name to eliminate any possible confusion as to whether or not the District was an agency of the County of Marin.)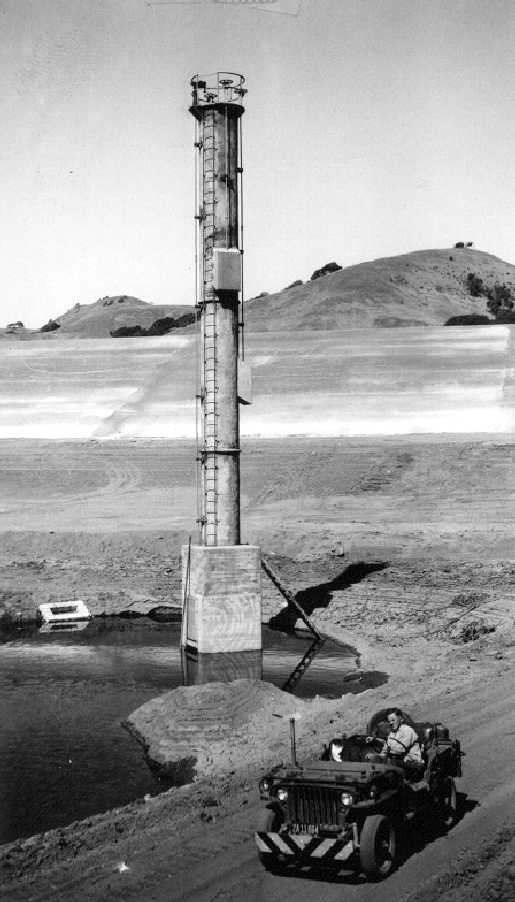 Voter Approval
Shortly after forming the District, voters approved two bond issues to purchase and upgrade the private water system and to construct Stafford Dam and treatment facilities. The dam was completed in 1951, and the treatment plant was put into operation the following year.
Growth of the District was rapid during its early years of operation, and in 1954 the spillway at Stafford Lake was raised to increase the initial reservoir capacity of 1,720 acre-feet to 4,450 acre-feet, boosting annual safe yield (based on historic hydrology available at that time) to 2,000 acre-feet.
Growth
During the following five years, growth exceeded earlier predictions and it became apparent that the District was approaching the limit of its ability to make water available throughout the system. Recommendations based on an 18-month study completed in 1960 resulted in successful negotiations with Sonoma County Flood Control and Water Conservation District (now named the Sonoma County Water Agency) and the City of Petaluma for a contract providing an annual Russian River water supply to the District of 10,000 acre-feet.
The contract stipulated an aqueduct capacity entitlement of 6.5 millions of gallons per day (mgd) to be delivered by an aqueduct from the Russian River to Petaluma. Delivery from Petaluma to Novato required the District to construct a 9.4-mile, 30-inch cement lined and coal tar coated steel pipeline, the North Marin Aqueduct, which went into service in December of 1961. The contract contemplated construction of the Russian River to Cotati Intertie by about 1970 when capacity limits were expected to be reached in the original 24-inch aqueduct from Cotati to Santa Rosa and when the capacity borrowed in the Santa Rosa Aqueduct (an aqueduct from Santa Rosa to the Russian River) was no longer available.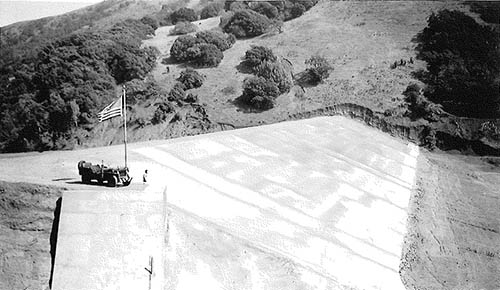 New Consumers
The ten-year period from 1961 through 1970 saw the number of consumers increase from 4,709 to 9,779, finished water storage capacity (tank storage) increase from 2 million gallons to 16 million gallons, and annual water production rise from 2,139 acre-feet to 5,605 acre-feet, an increase of 162 percent. In this same period, the District experienced a number of annexations in southern Sonoma County and western Marin, which increased its service area from 75 square miles to approximately 100 square miles.
By 1970 it became apparent that the contemplated intertie between Cotati and the Russian River was needed. Marin Municipal Water District, also seeking to import Russian River water, was included in the proposed addition. In November of 1971, bond elections held in the Marin Municipal and North Marin service areas failed to provide the necessary authority for local financing of the project. The issue failed by a large margin in the Marin Municipal area (9 to 1) and by a narrow margin (4 percentage points short of the 67% required) in the North Marin area. Marin Municipal dropped out of the proposed project and North Marin scaled back its share of proposed new capacity to a level then calculated to meet Novato area needs through about 1986. Following a short connection moratorium initiated in May 1973, the proposal was again presented to North Marin voters and in June 1973 received 79 percent approval. In October, 1974, Sonoma County Water Agency's major water contractors (Cities of Santa Rosa, Petaluma, Sonoma, Rohnert Park, and Cotati and the special districts North Marin, Valley of the Moon and Forestville County Water District) signed a new Master Agreement (previously each contractor had contracted separately with the Sonoma County Water Agency) providing for water supply, repayment of the then existing aqueduct bond debt and construction of the new Russian River to Cotati Intertie project. The contract also provided for a Water Advisory Committee composed of water contractors to annually review Sonoma County Water Agency plans and budgets. The intertie project was placed in service in April 1977, at which time the District's aqueduct capacity entitlement was increased by the new Master Agreement to 11.2 mgd with a special provision to increase same to 14.8 mgd given certain circumstances.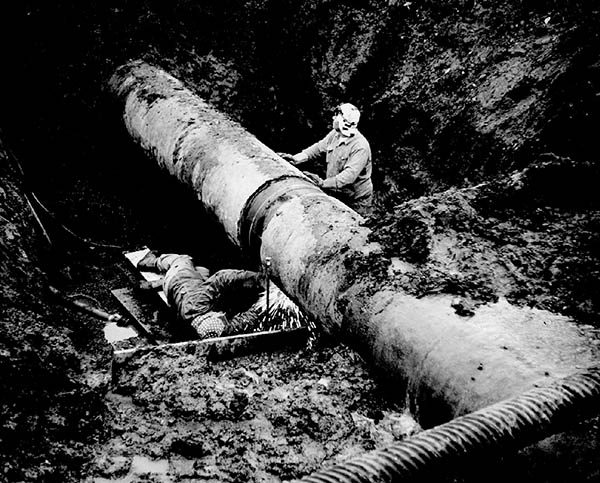 Stafford Treatment Plant
In 1974 Stafford Treatment Plant was modified to increase water production This project was undertaken to decrease the District's dependence on Russian River supplies in the event of temporary outage or drought and to increase the ability of the District to depeak its Russian River demand during the high use summer months thus increasing productivity of the Russian River aqueduct system. The District operates the Stafford Treatment Plant seasonally to depeak Russian River deliveries and thus has managed to meet demand requirements while still maintaining contractual compliance (current peak month demands are over 15 MGD). Currently the District has over 33 million gallons of finished water storage capacity in the Novato distribution system, equivalent to nearly two days maximum demand. The District's thirty storage tanks are sited to be aesthetically shielded by surrounding terrain and natural foliage.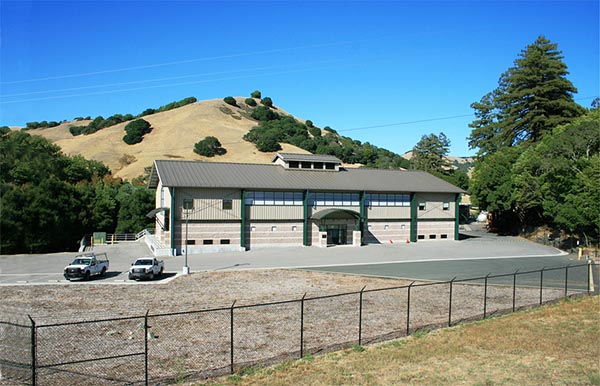 Restructuring
In 2006 the Restructured Agreement for Water Supply with Sonoma County Water Agency (SCWA) was executed, authorizing SCWA to construct facilities to increase North Marin's water delivery entitlement to meet Novato's future needs consistent with community general plans in place. North Marin's aqueduct capacity entitlement in the Restructured Agreement is now 19.9 mgd.  Also in 2006, reconstruction of the Stafford Water Treatment Plant concluded. At the time, the $16 million project was the largest ever undertaken in the District's history, and enables Stafford Lake water to meet anticipated future water quality standards.
North Marin's water conservation efforts continue to be focused on reducing summer water demand, which is principally outdoor irrigation. The WaterLine newsletter is published in the spring and fall. The spring edition includes tips on how to reduce summer water demand and describes North Marin's current water conservation programs. North Marin has implemented tiered rates, known as the Conservation Incentive Rate (CIR), where single-family residential customers using over three times the typical summer use, and the Conservation Incentive Tier Rate (CITR), where single-family residential customers using more than one but less than three times the typical summer use, pay a surcharge on the rate to encourage water conservation. Water use restrictions for new development are stringent, requiring interior plumbing fixtures and appliances to meet high-efficiency standards.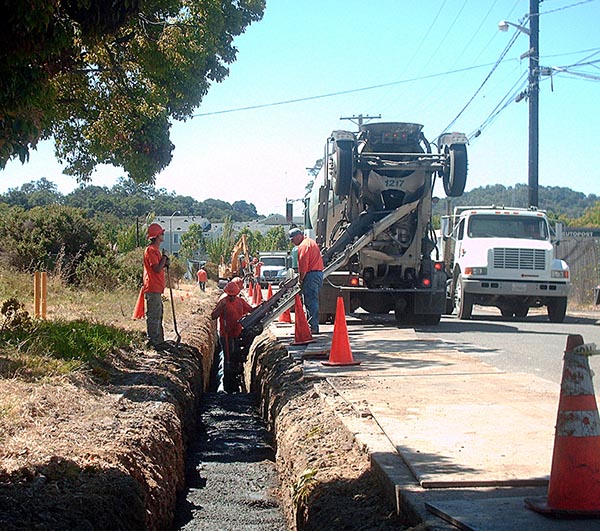 Recent History
North Marin constructed the Deer Island recycled water treatment facility in 2007 where highly-treated recycled water is produced and delivered to irrigate Stone Tree Golf Course.  In cooperation with Novato Sanitary District, recycled water is also now produced and distributed to irrigate landscape in North Novato including the Fireman's Fund business park, Valley Memorial Park cemetery, Olive School playing fields and private and public landscape along the recycled water pipeline route.
North Marin is embarking on expansion of the recycled water system for landscape irrigation in Central Novato which will reach Novato Community Hospital, Vintage Oaks Shopping Center, Caltrans US101 right of way, Lynwood School playing fields and Marin Country Club Golf Course, plus private and public landscape along the recycled water pipeline route.  In South Novato, North Marin worked with Las Gallinas Valley Sanitary District to deliver recycled water for landscape irrigation into the Hamilton Field area including Hamilton School playing fields, HOA common areas, and other public and private landscape along the recycled water pipeline route.  Recycled water is expected to ultimately offset 7.5% of the potable water demand in Novato.
In the mid 2000's, as Caltrans planned its' Marin-Sonoma Narrows US101 highway widening project, North Marin began planning the Aqueduct Energy Efficiency Project.  The AEEP, completed in 2015, enlarged 5 miles of the North Marin Aqueduct which was relocated due to the Caltrans project.  The enlarged aqueduct enables continued Russian River Water delivery of up to 18MGD by gravity and eliminates the need for the Kastania Pump station in South Petaluma, reducing energy costs and green-house gas emissions.  Two-thirds of the $22M project cost was paid by Caltrans and one-half of North Marin's remaining share is paid by Marin Municipal Water District.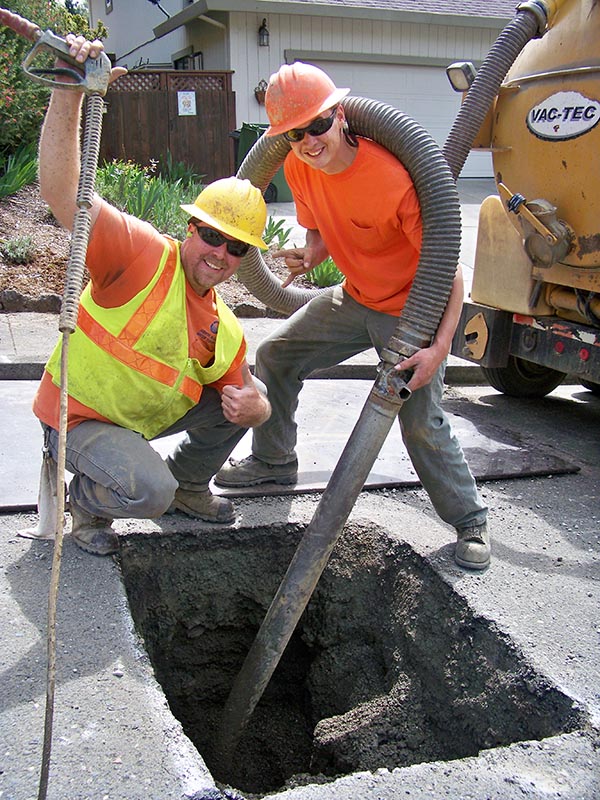 Novato Water Supply
Stafford Lake, which provides approximately 20% of Novato's water, lies four miles west of downtown Novato and collects runoff from 8.3 square miles of watershed property located upstream at the upper tributary reaches of Novato Creek. Water from Stafford Lake is drawn by the intake tower and fed by gravity or by pumping (depending on the lake level) into the treatment plant located just below the dam.
Russian River, which provides approximately 70% of Novato's water, originates in Mendocino County and derives supply from both the Eel River and the Russian River watershed. Eel River flows via Pacific Gas and Electric's diversion at Cape Horn dam feeding water through a 1.6-mile tunnel to the Potter Valley Powerhouse on the east fork of the Russian River. Just downstream of the powerhouse, the Eel River diversion and winter runoff from the local watershed are impounded by Coyote Dam creating Lake Mendocino which is owned and operated the U.S. Corps of Engineers. Releases from Lake Mendocino are made during summer months and the channel of the Russian River carries the water downstream. Water is also released from Lake Sonoma and flows via Dry Creek to its confluence with the Russian River just downstream of Healdsburg. At a point about 10 miles upstream of Guerneville, water is collected by five Ranney water collectors. These deep wells collect river water which has been infiltrated through 60 to 90 feet of naturally deposited sand and gravel to perforated pipes radiating from the bottom of each well. The thick layer of sand and gravel through which the water must pass before reaching the perforated collector pipes provides a highly efficient natural filtration process which, with the addition of chlorine, produces a clear, potable, bacteria-free water. This water is then pumped directly into the aqueduct system.